Welcoming New Patients!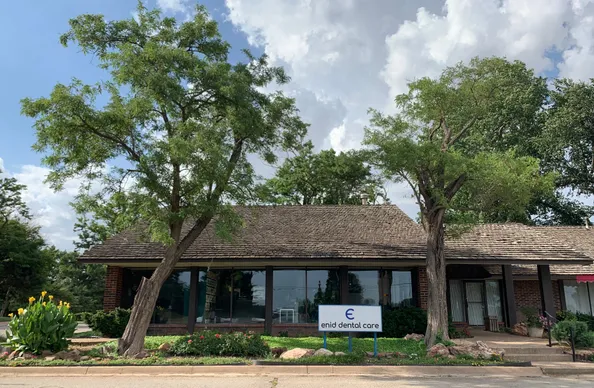 At Enid Dental Care, we pride ourselves on providing exceptional dentistry to the wonderful people of Enid and the surrounding area, including Alva, Hennessey, and Fairview, OK. We have a philosophy of practice marked by maintaining the highest standards while providing treatment in a comfortable, personal manner; tailoring the care of each patient to meet that individual's needs and concerns. Whether you're looking for a new dentist to take care of the whole family's dental needs or are hoping to make the smile of your dreams come to life, Enid Dental Care is the place for you! Call us today to schedule a visit and see why our patients love their visits to Enid Dental Care!
We'll Provide You With That Winning Smile!